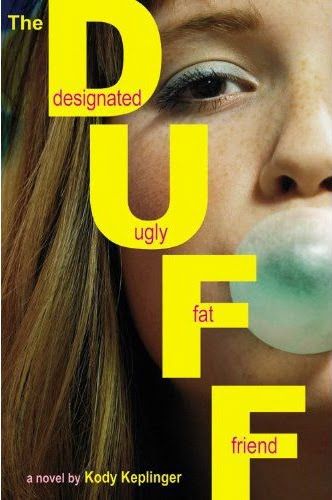 Seventeen-year-old Bianca Piper is cynical and loyal, and she doesn't think she's the prettiest of her friends by a long shot. She's also way too smart to fall for the charms of man-slut and slimy school hottie Wesley Rush. In fact, Bianca hates him. And when he nicknames her "Duffy," she throws her Coke in his face.

But things aren't so great at home right now. Desperate for a distraction, Bianca ends up kissing Wesley. And likes it. Eager for escape, she throws herself into a closeted enemies-with-benefits relationship with Wesley.

Until it all goes horribly awry. It turns out that Wesley isn't such a bad listener, and his life is pretty screwed up, too. Suddenly Bianca realizes with absolute horror that she's falling for the guy she thought she hated more than anyone.
Why Read:
I see this a lot on bookshelves of the book tubers that I watch behind them. And I saw this cheap on Book sale so I decided to read it plus the title is hilarious.
What I Like:
The main character, Bianca Piper is fun and sarcastic. I enjoyed reading her. I know that probably most girls or men of every generation would relate to someone like her. I understand the great message that the author wants to send to her readers. It captured basically all the insecurities that most women have in a witty and sarcastic way that made this worth reading. I would suggest this to all teens or any generation out there that are troubled with themselves it would really help though it won't answer your problem but somehow it will make you aware that your not alone and the state your in will eventually end.
What Disappointed Me:
Pacing is important to me. There are parts that I wasn't being captured and some are quite a cliché and too dramatic which made some flaws within the plot in my opinion.
Its not the greatest book cover I've seen but its decent enough to bring and show off while you read in public
.