Greetings my fellow book addicts!
It is indeed a great success for the year 2014.
And a great way to end the year is to accomplish my very first ever completed reading challenge in Goodreads. YES!!!!
For some it might not be a big deal because I was only aiming 20 books but for me and my schedule that's a lot already. I'm so proud of myself. Woohooo!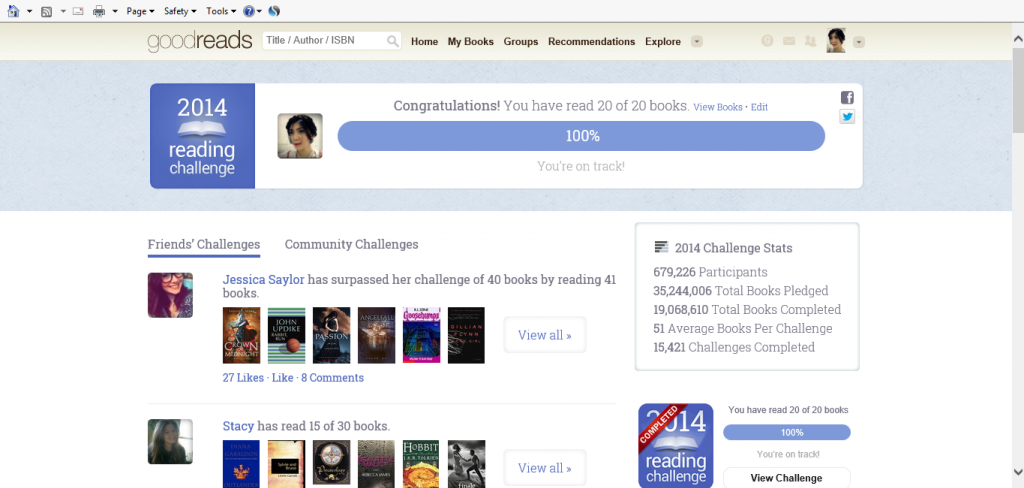 Of course I will be participating again for this years reading challenge and I will surely stick to 20 books for now because I'm not ready to go beyond that, I know! LAME, Right?! I have my reasons. So yes wish me luck!
Another great way of feeling the new year is changes! Particularly my blog header and hopefully I could learn more in improving some parts in my blog. BlogSpot can be difficult to navigate, well for me at least.
Anyway wishing every book lovers out there for MORE MORE MORE BOOKS TO COME!!!!