Yesterday I went out with my boyfriend and bought some inexpensive goodies at National Bookstore.
I found few cool stuff such as thiS!
A Thumb Ring Book Holder!
I got super duper excited when I saw these and have to get it.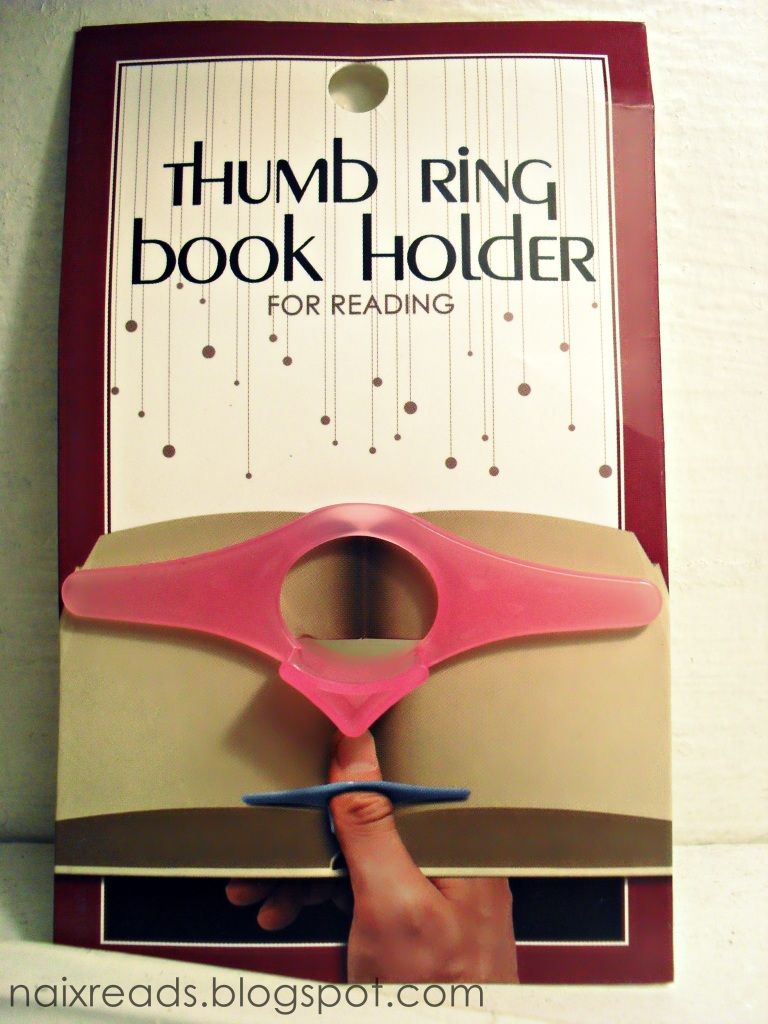 It looks like this.
They have a blue colored also like in the picture above but decided to get the pink one of course.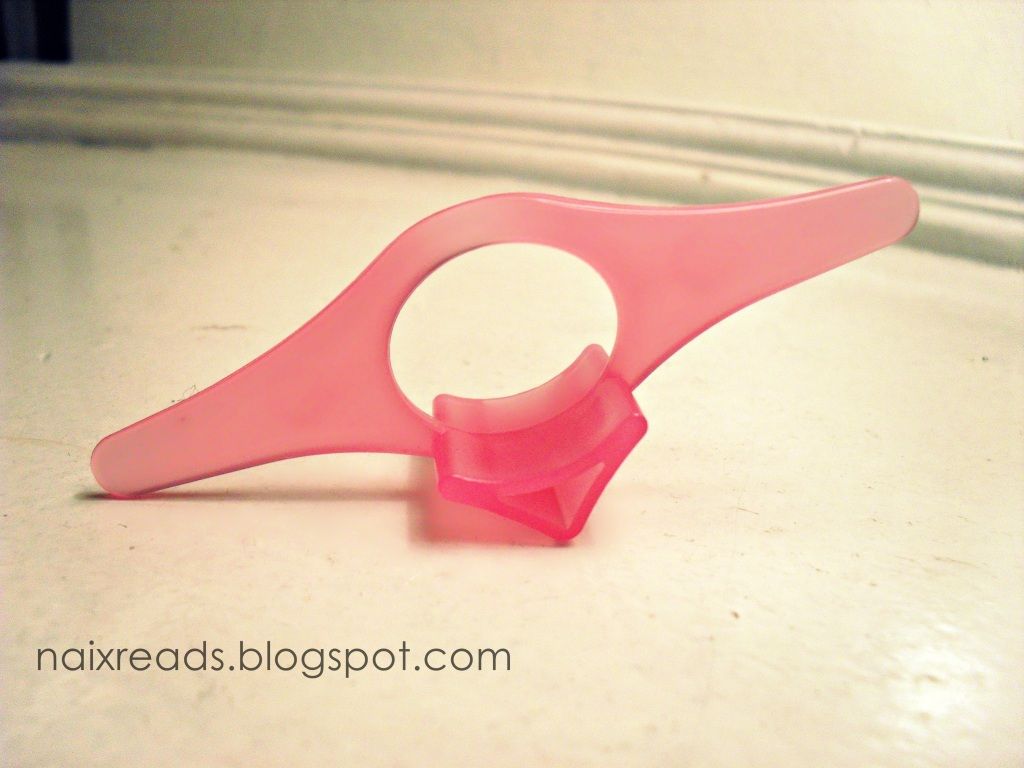 This is how I use it.
Pretty cool and weird huh? wahaha
It does pretty much what it suppose to do. Opening the book wider without straining your fingers while holding it one hand.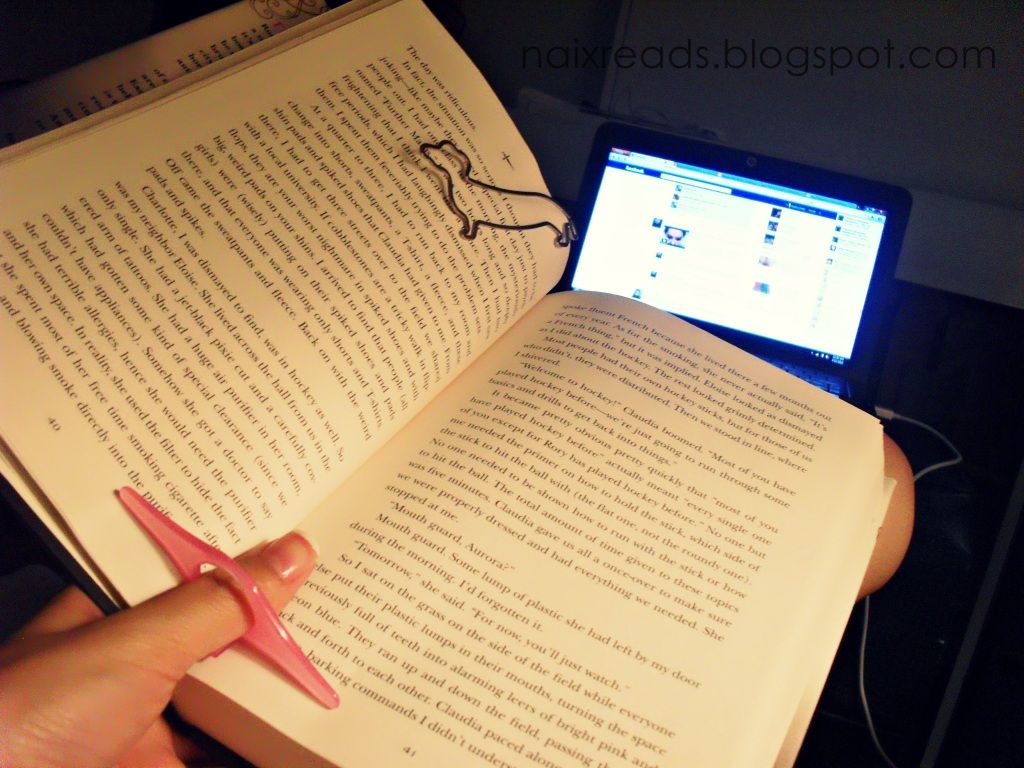 Got myself a pretty cup. I wasn't suppose to buy this but when I saw it, I grabbed it immediatly.
I got this from Japan Home Center which everything are less than P100. I love going to this place! They have sooooo many weird and helpful products. Anyway going back. I wasn't suppose to get this but I was thinking of getting a new cup at work and also here at the house.

I fell inlove with the simple white details on it.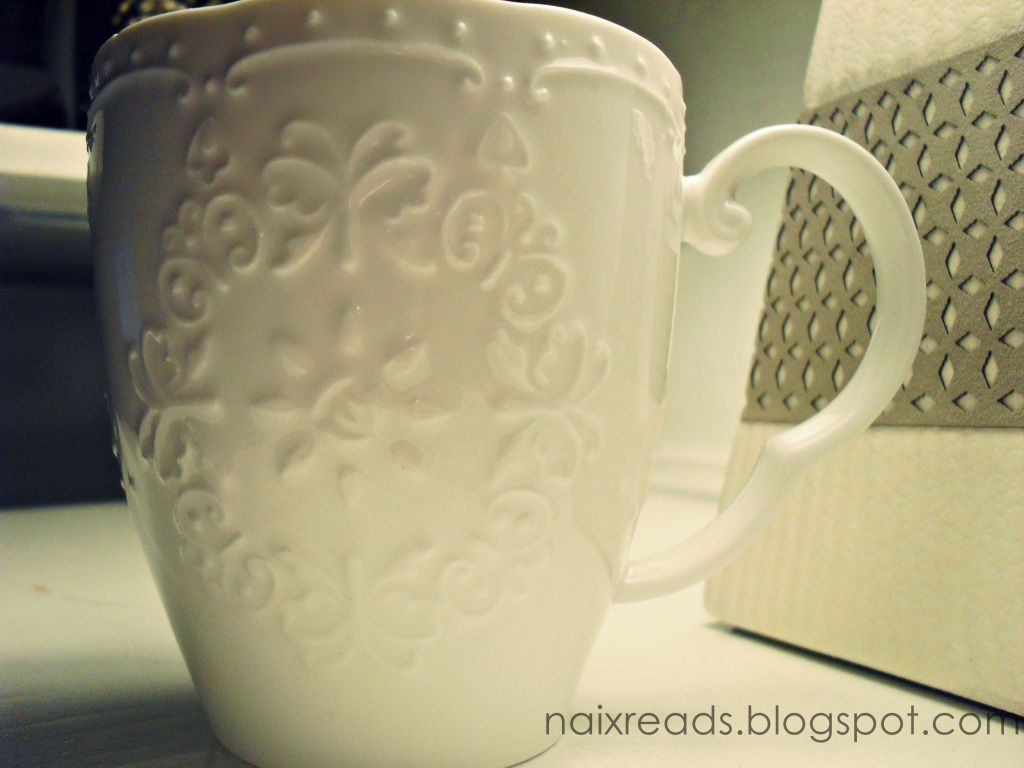 I love the idea of me reading with a cup of coffee or tea in my cute cup. Especially the back part so adorable. I love it. Plus its only inexpensive.