Another series post!
Every month I have been beating myself up of what to read for that month or this month and finally I decided to ask you instead to what should I be reading every month.
I'am about to finish my current book and still wondering what to read for this month.
Hope that you can help me to which of these I should be reading.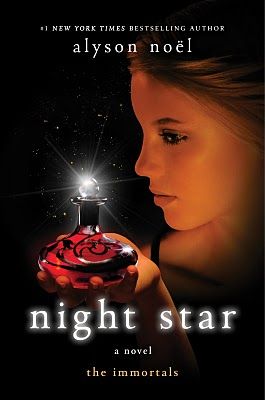 After fighting for centuries to be together, Ever and Damen's future hinges on one final showdown that will leave readers gasping for breath. Don't miss this explosive new installment of the #1 bestselling series that's enchanted millions across the world!
Haven still blames Ever for the death of her boyfriend Roman, no matter how hard Ever's tried to convince her it was an accident. Now she's determined to take Ever down…and destroy Damen and Jude along the way. Her first step is to tear Ever and Damen apart—and she has just the ammunition to do it.
Hidden in one of Ever's past lives is a terrible secret about Damen—a secret that illuminates new facts about her relationship with Jude, but that's so dark and brutal it might be enough to drive her and Damen apart once and for all. As Ever faces her greatest fears about the guy she wants to spend eternity with, she's thrust into a deadly clash with Haven that could destroy them all.
Now it'll take everything she's got—and bring out powers she never knew she had—to face down her most formidable enemy. But in order to win, she must first ask herself: is her own survival worth dooming Haven to an eternity of darkness in the Shadowland? And will learning the truth about Damen's past hold the key to their future?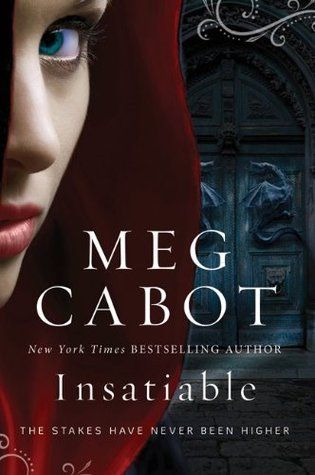 Sick of vampires? So is Meena Harper.
But her boss is making her write about them anyway, even though Meena doesn't believe in them.
Not that Meena isn't familiar with the supernatural. See, Meena Harper knows how you're going to die (not that you're going to believe her; no one ever does).
But not even Meena's precognition can prepare her for what happens when she meets—then makes the mistake of falling in love with—Lucien Antonescu, a modern-day prince with a bit of a dark side . . . a dark side a lot of people, like an ancient society of vampire-hunters, would prefer to see him dead for.
The problem is, he already is dead. Maybe that's why he's the first guy Meena's ever met that she could see herself having a future with. See, while Meena's always been able to see everyone else's future, she's never been able look into her own.
And while Lucien seems like everything Meena has ever dreamed of in a boyfriend, he might turn out to be more like a nightmare.
Now might be a good time for Meena to start learning to predict her own future . . .
If she even has one.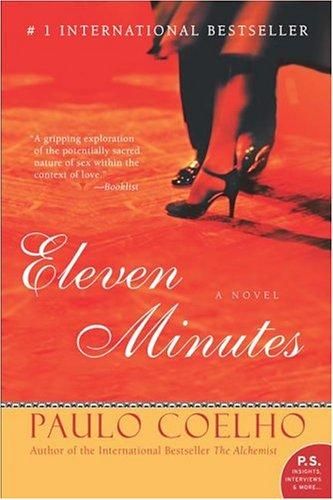 ELEVEN MINUTES
by Paulo Coelho
"Eleven Minutes" is the story of Maria, a young girl from a Brazilian village, whose first innocent brushes with love leave her heartbroken. At a tender age, she becomes convinced that she will never find true love, instead believing that "love is a terrible thing that will make you suffer. . . ." A chance meeting in Rio takes her to Geneva, where she dreams of finding fame and fortune. Maria's despairing view of love is put to the test when she meets a handsome young painter. In this odyssey of self-discovery, Maria has to choose between pursuing a path of darkness -- sexual pleasure for its own sake -- or risking everything to find her own "inner light" and the possibility of sacred sex, sex in the context of love.
This P.S. edition features an extra 16 pages of insights into the book, including author interviews, recommended reading, and more.
Cast your VOTES NOW!!
Thank You for Visiting!