Ever since I got my iPod touch the very first application I looked for was a E-reading application.
In the App store they will give a number of E-reading application to choose from.
I chose the top leading or most installed app from all the choices they gave me which is Kobo.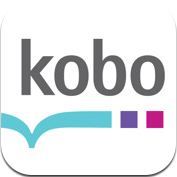 I was super Impress by Kobo. They are the top selling Epub book retailers.
Their motto is "We believe consumers should be able to read any book, anytime, anywhere, and on the device of their choice." Another thing that I love from Kobo is that you can download their application basically to any gadget you have from Ipod, Ipods, smartphones, laptop,PC and etc. You can practically bring it anywhere just for FREE!!
Their library is PHENOMENAL! The graphics of their application is so lively that it makes you feel good to read and explore more from this software.
As you can see you can store your books in a bookshelf form which I prefer most and if not you can organize them using a list. Its really in your control how you like your books be stacked up.
Another thing I love about Kobo is that they will be asking some questions about your reading obsession like what Genre you love to read and etc regarding your preferences of books. After that they will be downloading some books samples from your library that suits your book preference or with the answers you gave them which I really enjoyed that so much. I even discovered new books to read and that will interest me.
Kobo has a lot of features to it that will even motivate you to read more!
One of these is Kobo awards, you have this certain percentage that you must get to be able to get a award and it will show in your Kobo that award even post it in your Facebook, Twitter and etc if you wanted to.
You can even monitor your reading stats.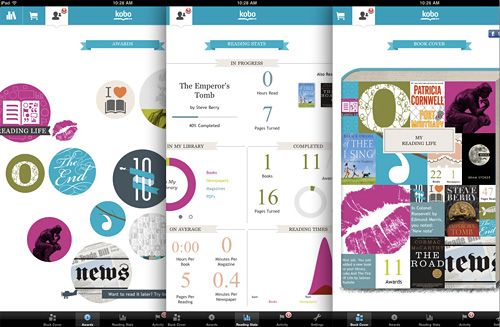 Here is the Reading stats. It will basicaly show you how many percentage of the book you have read and the no. of books you read and even measure the time you read. Pretty cool huh?
You can even join your book mates at Kobo. You can share a quote or notes and even the books your reading. Socialize your obsession! One more thing I love from Kobo is the colors. Ugh! I know its a bit very girly for boys out there but non the less features and functionality it offers to its readers is great. You have nothing to worry about Kobo when it comes to that aspect.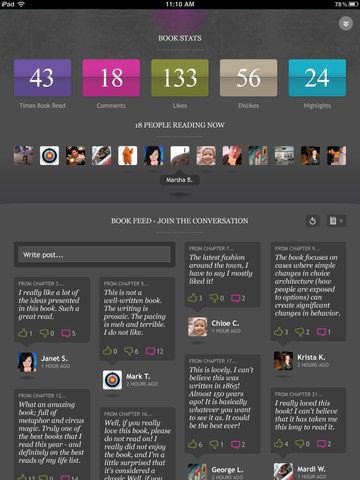 If you must know Kobo has also released their own E-book Reading device. Which is this.
I'am not quite that familiar with this but its same as a Amazon Kindle which I will be getting soon. The reason I didn't get this as my reading device is that they dont sell it here at my country. But what I don't like from this devices is that they dont have color in them they are just plainly black and white purely for reading purposes.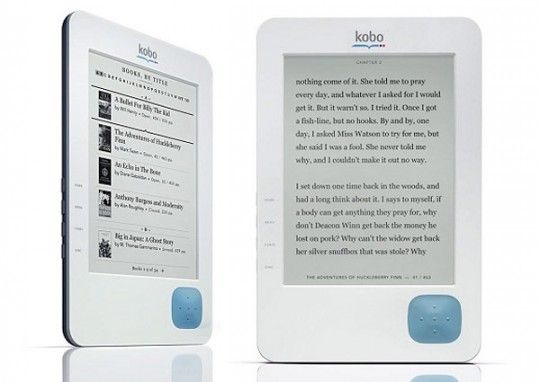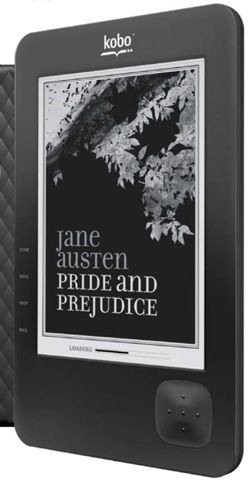 Still, if your going to ask me I'll really Love the Kobo software. Especially for teens out there they will love this application. Its totally free unless you buy a book from them ofcourse but if not you can download your books through this application.
That is all. I hope that was helpful and interesting enough.
See you soon!