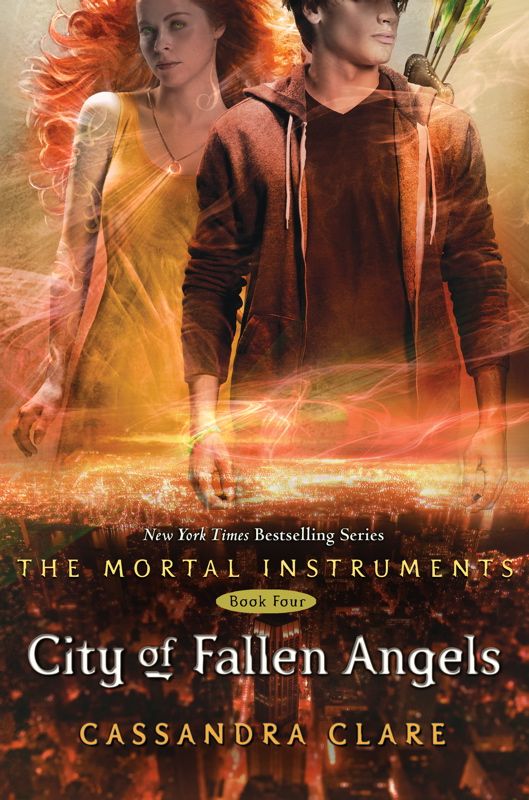 Published by Simon & Schuster Children's Publishing
April 5th 2011:
Hardcover
,
424
pages
The Mortal Instruments, #4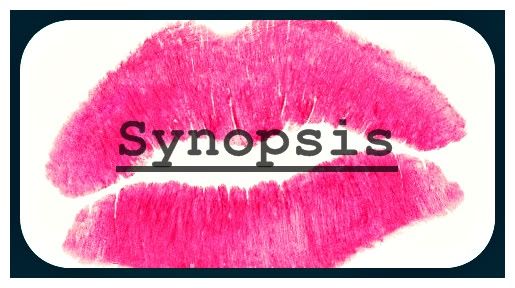 The Mortal War is over, and Clary Fray is back home in New York, excited about all the possibilities before her. She's training to become a Shadowhunter and to use her unique power. Her mother is getting married to the love of her life. Downworlders and Shadowhunters are at peace at last. And—most important of all—Clary can finally call Jace her boyfriend.
But nothing comes without a price.
Someone is murdering the Shadowhunters who used to be in Valentine's Circle, provoking tensions between Downworlders and Shadowhunters that could lead to a second bloody war. Clary's best friend, Simon, can't help her. His mother just found out he's a vampire and now he's homeless. Everywhere he turns, someone wants him on their side—along with the power of the curse wrecking his life. And they're willing to do anything to get what they want. At the same time he's dating two beautiful, dangerous girls—neither of whom knows about the other.
When Jace begins to pull away from Clary without explaining why, she is forced to delve into the heart of a mystery whose solution reveals her worst nightmare: She herself has set in motion a terrible chain of events that could lead to her losing everything she loves. Even Jace.
Love. Blood. Betrayal. Revenge. The stakes are higher than ever in
City of Fallen Angels
.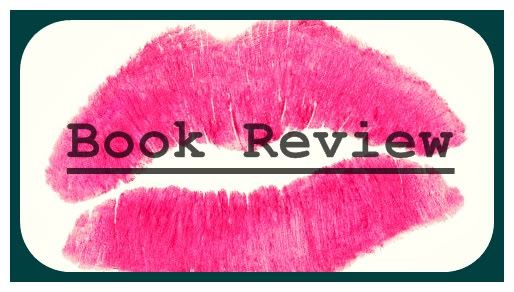 WHY READ:
The main reason is that I have been reading this book series before. I finished the first 3 books last year of May and if you wanna see my whole review on that its in my other or previous blogsite
CLICK HERE!
Its just recently that I saw this at our local bookstore here and remembered I have to get it.
WHAT I LIKE:
As you all know how I feel about mythologies. I get excited to learn new mythological characters and there was in this book which is a Jewish mythological creature that I learned and got more intrigued to read. I have to say, I enjoyed the character of Simon and his situation in this book than the main characters, Jace and Clary's problem. I understood Simon more and felt really bad for him whenever he thinks of his future of living forever while everybody passes away, like I wanna reach for him and comfort him while every character in this book is unconcerned! But I appreciate the moral of the story for Simon. Anyway I LOVE how this ended. I admit I thought that this was a predictable ending but I was surprised and left hanging again, which is a good thing kept me wanting or intrigue of what will happen next. I know right after I finished this that they will release another book.
WHAT DISAPPOINTED ME:
Woah! this is going to be long! I'll try to control my temper.
Things that bugged the hell out of me:
1. Half of the book is SOOOOOOO FREAKING SLOOOWWWW...... I'am so near throwing this back in my shelf and continue some other day.
2.
Why does everyone have to fall in love? Get angry with each other, fight and then fall in love again.
I'm so sick of Jace and Clary. All they do is mope, make-out, mope again and profess their love for each other. Talk about beating a dead horse. Plus it's boring.
3.
What's up with all the blood? I mean, like, blood that wasn't there is
there
.
4. This is supposed to be a TRILOGY! Why on earth would they follow it with this crap?? I admit, I so love the The Mortal Instruments before but this showed up and ruined everything. Now I don't know what to feel about this again. urgh.
5. There's a lot of
unnecessary details.
The endless descriptions of what every person is wearing or what a certain places looks is like being forced to trawl through a random stranger's vacation photos. The unbelievable level of teenage angst in this book is like the 'Dear Diary' scrawls of a twelve year old. Well at least I'am happy with the book cover. Even from the first book up to the last one which is this one, you could really see that they are in the same book series. And it give's you some how a gist about the content of the novel.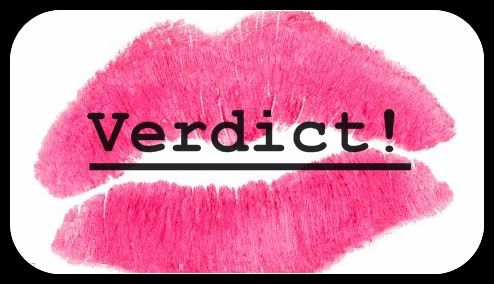 This wasn't really what I expected and at first I was really quite wired in this series but the longer I've been reading this novel the more I realized that I was just dragging myself to liking or reading it.
I don't know what to feel about the next installment I'am a bit hesitant in continuing but still there is a hope somewhere in me to have the courage to read the get throught the next one.
They have already released the fifth book.
City Of Lost Souls.
I'am praying for this to be good.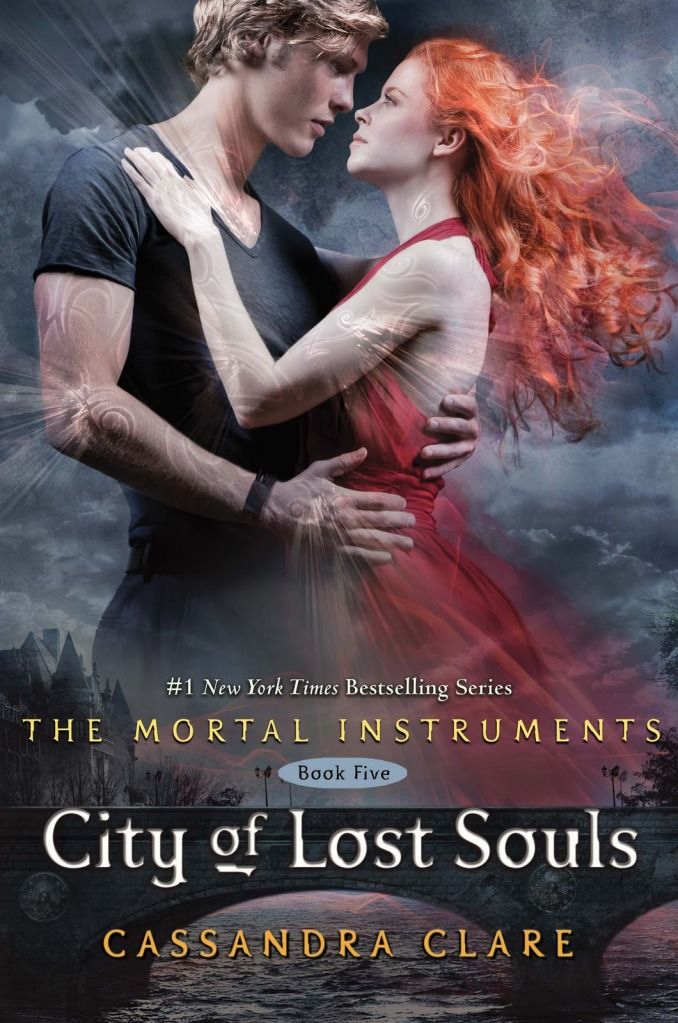 The cover is good I just hope its the same as the contents though.
BTW That's jace right? I don't picture him in my mind that skinny and he's bit short.
Anywho.. Tired and goodnight.