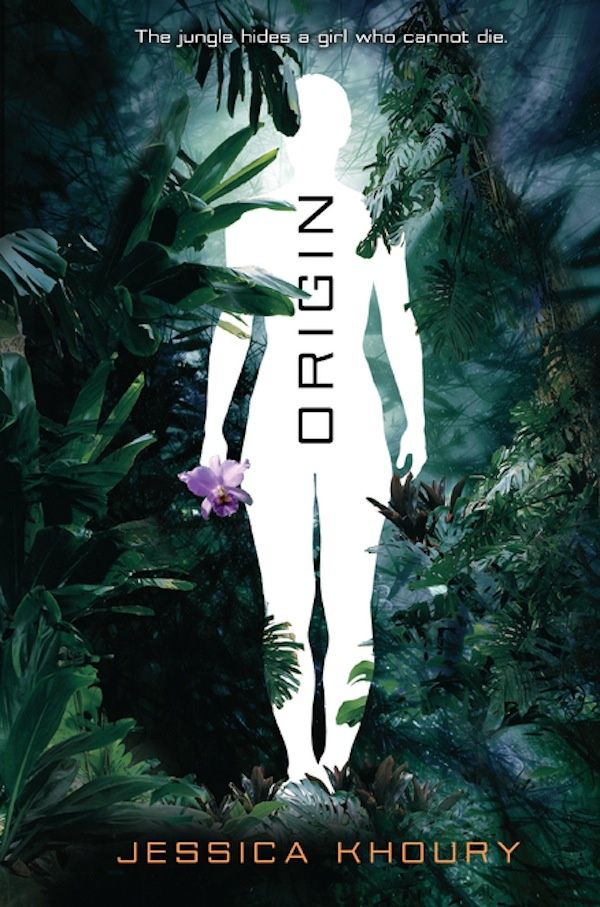 The jungle hides a girl who cannot die. An electrifying action-romance that's as thoughtful as it is tragic.
Pia has grown up in a secret laboratory hidden deep in the Amazon rain forest. She was raised by a team of scientists who have created her to be the start of a new immortal race. But on the night of her seventeenth birthday, Pia discovers a hole in the electric fence that surrounds her sterile home--and sneaks outside the compound for the first time in her life.
Free in the jungle, Pia meets Eio, a boy from a nearby village. Together, they embark on a race against time to discover the truth about Pia's origin--a truth with deadly consequences that will change their lives forever.
Origin is a beautifully told, shocking new way to look at an age-old desire: to live forever, no matter the cost.
Why Read: The synopsis at the back was fascinating. I have been seeing this on our local bookstores stands a lot.
What I Like: This novel thrilled me. A story of a science born protagonist hidden in a amazon forest. The way the author wrote about the settings was amazing. I could really feel the wonderful atmosphere of the jungle, the sound, smell and visualization that come's alive from the book. You can also sense the eeriness of the laboratories, the experiments there conducting and the secrets behind it all. The character development of the protagonist was just right pacing to get you motivated to go further. The romance part was somehow believable though at first I didn't felt the attraction between the two but it was there. I could say that it was cute and sweet somehow. BTW, I love the ants eating man part, that was so cool!
What Disappointed Me: I was expecting a lot more from this novel. The plot is kind of predictable, I was waiting for something big and a wicked twist in the story but it somehow left me hanging.
I love this book cover. Really good illustration and I like that it gives you a hint about the story.
It's still a good read, the pacing is good its just that the plot didn't really get to me. Like I see where the story's going before hand.